If you have been in a car accident you might be wondering if you need a lawyer and how they might be able to help you.
There were more than 34,000 car accidents in Tarrant County in 2016!
A personal injury lawyer can help you recover and sue for your injuries and property damages. This includes reimbursement for things like medical expenses, loss wages, doctor and chiropractor visits, vehicle repair costs, and more.
What is a personal injury lawyer?
Personal injury lawyers typically focus on cases where someone has been injured by the someone else's negligence. An example of this would be car accidents, motorcycle accidents, truck accidents, medical malpractice, wrongful deaths, etc.

How can a lawyer help me with my car accident?
A lawyer can help with your car accident in numerous ways. A lawyer can:
Help determine if you have a case
Use their experience to negotiate with all the parties involved
Ensure that you recover the maximum amount of damages
Perform all the paper work, research, and filings for your case
Talk to the insurance company to inform them of the severity of your accident
Inform you about your case and give advice on when to settle
People make the mistake of trying to represent themselves and unfortunately do not recover the maximum of damages possible for their case. A personal injury lawyer does charge a fee, but it is normally only collected after your case has settled.
How much does a lawyer cost?
Most car accident lawyers work off of a contingency fee. This means you do not have to pay any upfront fees for the lawyer to take your personal injury case. Once your case is settled, the lawyer then receives a percentage of the settlement. This percentage is agreed upon when you sign up as the lawyers client.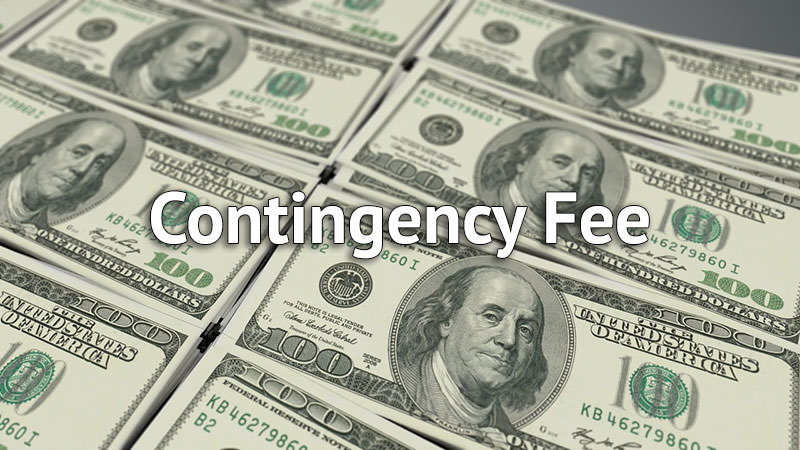 This contingency fee can be calculated in numerous ways. For example:
a sliding percentage scale based on the amount awarded in the settlement
percentage based off the net award after the court fees
percentage of gross award
flat percentage
It is important to understand how this fee is calculated before signing a contract.
A contingency fee might be the best route for your case
You might not realize how expensive a car accident case can get for an individual. The advantage of working with a lawyer based on a contingency fee is that if you lose your case, you pay little or nothing. This also helps to keep the attorney motivated to fight for the maximum amount of damages for the case.
Below are some costs and fees a lawyer will normally cover before settlement when working off a contingency fee:
pain treatments
doctor visits
exams and medical scans
expert research
court fees
law firm staff time
postage costs
filing fees
private investigator costs
consultant fees
This are all things you would have to pay for out of pocket if you decided to take on the case yourself.
Who are the best DFW car accident lawyers?
We understand that picking a lawyer for your car accident case can be hard! You see billboards on every corner, hear radio advertisements, and see crazy TV commercials non-stop.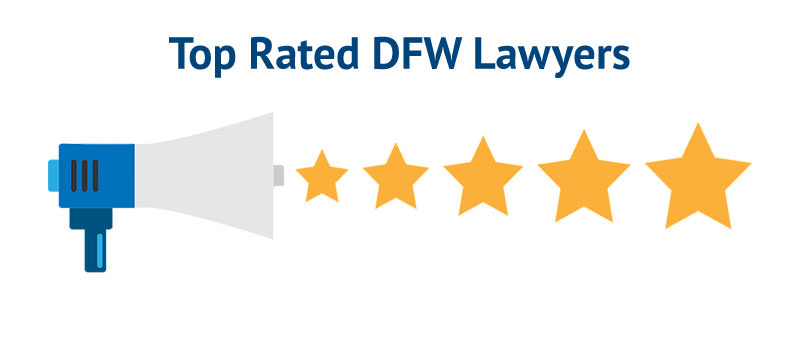 Who should you pick?
Who is the best for your case?
We have put together an article on how to find a local car accident lawyer with advice and guidelines when picking a personal injury lawyer for your case.
If you still need help, our team has done a lot of the work for you and created a local DFW Car Accident Lawyer directory. This will allow you to find an experienced lawyer that is near you.
Our team also picks the leading DFW Car Accident law firm every year based on reviews, testimonials, and online presence. Contact the law firm on the homepage of our website if you get overwhelmed in the process.
You can also fill in your contact details on the Talk to a Lawyer page to have a personal injury lawyer contact you directly.